Braving the world with your toddler in tow….
Travelling with your toddler can be so exciting. Creating new memories as a family and for your children will be something you and your kids will never forget. However the thought of driving 13 hours this summer has got me thinking…..what are some essentials for travelling with toddlers? So I have done some research, got some great tips and tricks from friends, books, blogs and even my own experiences. Because summer is right around the corner and so many of us are planning our next family vacations here are some must haves to make your trip go as smooth as possible.
Snacks, snacks and more snacks….
One of my favourite parts of travelling is the snacks you devour along the way. The same is for kids. As a lot of you know that travelling with children you are stationary a lot of the time. Whether in the car, airport, train, ferry and etc. Bring a large variety healthy snacks and treats that will take their minds off of the waiting game. One of kids favourite travel snacks is toddler friendly trail mix.
Oat squares
M&Ms
Almonds or seeds
Raisins
and whatever your kids like. It's a fun and easy snack to hold those little ones over.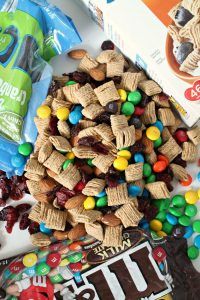 Headphones!!!
Yup I said it. Headphones. I am sorry but I can seriously only handle so many Disney songs until my head starts to spin. Getting your child some special headphones so they can listen to any music they want, watch Moana for the 100th time or even my favourite listen to audio books. However I would like to emphasise on children's headphones. A lot of these have parent volume control and are adjustable to fit properly on those lil ears. These are easy to find and trust me you will be so thankful that you invested in these!!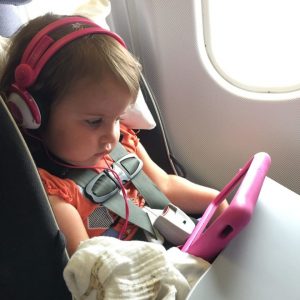 Next up on the list…..
Car Games!!!
These are an absolute must have for kids. Adding a variety of travel games and activities will help your little ones mind stay busy. These games can be anything from travel Guess Who to Coloring. The key word here is "variety". Having a few different options for them will help pass the time. Some of my favourites are the Melissa & Doug Sticker pads. Most of them are reusable and can be hours of fun for kids!!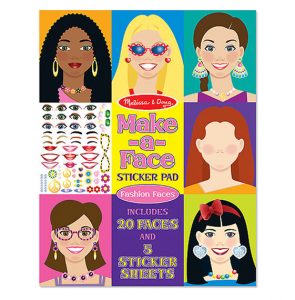 Next up….
Neck Pillows…
As I'm sure you have, but who has looked back and their child is fast asleep in the car? It doesn't look the most comfortable, but you want those lil ones to get the rest they need, and not to mention some quiet time is glorious. Investing in a neck pillow for your little one will help them get comfortable and have a decent sleep. These can be found anywhere from Winners to Amazon. This might just be the lil extra comfort your child needs to get some sleep.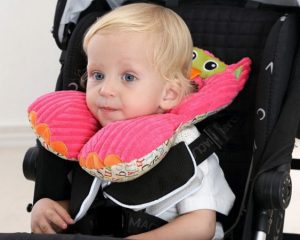 Last but defiantly not least….
Travel bag….
Now when I say travel bag you would think extra clothes, Bandaids, wipes etc. Not only are those must haves as well, but there is one major thing that never even crossed my mind. Thank you to my sister in law for bringing this up. Make sure in that bag you have children's Gravol along with some large zip lock bags. As much as no parents wants to think about their child getting travel sick, it happens. Being prepared will not only save you the hassle of a nasty clean up but if your on a time limit this will help you continue and handle the situation as best and calmly as you can!!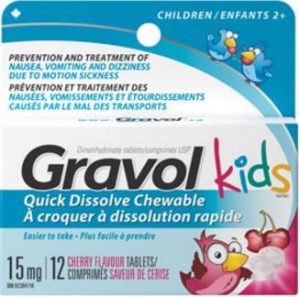 In Conclusion..
Writing from experience there is nothing more exciting that going on a family vacation. With these 5 must haves, it will make your journey much more pleasant for you and your children.
Thanks so much for reading and I hope everyone has safe travels wherever your venturing!!