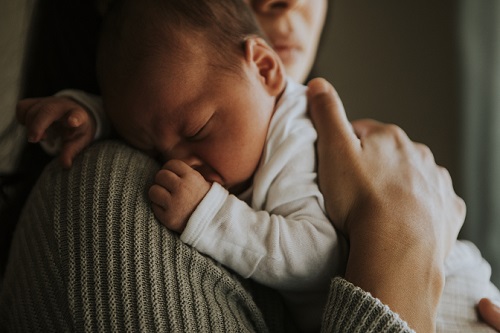 Welcoming a new baby to your family is such a special time. After months of planning, getting the nursery ready, and maybe even preparing a sibling-to-be, bringing your new baby home is finally a reality. It's a time to get to know each other, to settle into new routines, and to nurture the bonds that will have life long benefits. Postpartum doula support can help you to make the very most of this unique experience.  Tranquil Sleep Solutions is now pleased to offer in-home support services in the Nanaimo area. These additional certifications allow us to offer a variety of postpartum support services to help you regain your strength and ease into your daily routines at the pace that works for you.
Postpartum Doula Role
● Assist with newborn care, assisting with the transition, meal preparation, light housekeeping, assisting with older siblings, and ensuring everyone is being well looked after.
● Offering non judgmental support during the fourth trimester and beyond.
● Offers evidence based information. Support on infant feeding, emotional recovery, physical recovery, soothing techniques for infant and skills to help parents cope while settling into their new role
As a postpartum doula I offer the highest level of care and knowledge to help ease into your new role. Whether you are an experienced parents or new parents, I offer a wide range of support to fit your families needs and dynamics.
● Assist hands on with newborn care. Such as feeding, bathing and sleeping.
● Help discover your newborns signals
● Assist with older siblings while adjusting to life with your newborn
● Answer or provide resources to any questions or concerns
● Meal prep and ensure everyone is getting the proper nutrition they need
● Help you to attain the skills and knowledge for your new routine
● Run errands such as groceries etc.
● Sleep support for everyone in the household ( interested in full sleep packages please refer to sleep consulting and packages)
● Feeding support. Breastfeeding support and supplementation support.
● Set you up for a successful role
● Improve perinatal comfort and reduce the risk of postpartum mood disorders
Included in your postpartum services:
● Two in home prenatal visits before baby arrives.
● Hands on in home postpartum support (number of hours and days based on parents needs and availability)
● Assistance in researching the right baby products and services to fit your needs
● In hospital support after baby is born (if desired)
● Unlimited phone and text support for the first 6 months of the baby's arrival.
Overnight Postpartum Support : ( interested in full sleep packages please refer to sleep consulting and packages)
● In home overnight support ( 9 pm – 6 am)
● Supplement feeding or breastfeeding assistance and support throughout the night
● Assisting baby with comfort and soothing back to sleep
● Ensuring baby is well taken care of while parents are getting a proper sleep.
Multiples Support:
● Help prepare the environment for the arrival of multiples
● Two in home prenatal visits before babies arrive
● Includes all aspects of the postpartum doula role.
● Supplementing or breastfeeding multiples support
● Sleep support ( interested in full sleep packages please refer to sleep consulting and packages)
● Developing your new routines and transition smoothly into your new role
What postpartum doulas don't do:
● Offer medical advice or diagnose any medical conditions.
● Replace a housekeeper (although light housekeeping is included)
Fees for postpartum doula support:
● $25/hr Minimum of 2 hours per visit.
● $35/hr Overnight support. 9 pm – 6 am
The two prenatal visits are complementary as well as the unlimited phone and text message support throughout the first 6 months.
Who Needs Postpartum Doula Support?  
First Time Parents: As a new parent having support during your postpartum transition will give you time to rest and regain your strength, nourish your body, and nurture the emotional bonds you'll share with your baby. You'll learn valuable tips to help your little one develop healthy sleeping and eating routines. These routines benefit their physical development as well as their mental and emotional well being. By ensuring you get enough rest yourself, you'll be better prepared to parent to the best of your ability.
---
Experienced Parents:You may quickly learn that what you thought you knew isn't working the second or third time around. Your new baby may not respond in the same ways their older sibling(s) did. Each person is unique, which is why your postpartum support options are customized to your needs and lifestyle. What may have seemed easy to manage after your first pregnancy may feel more challenging, especially if you already have an active child in your family. Your energy levels may be lower, or you may not feel comfortable interacting with well meaning friends or family just yet. Postpartum services can help to ease expectations, so you won't be tempted to do too much too soon. With support, the transition can be more peaceful and restorative for everyone in the family.
---
Siblings: Siblings have adjustments to make when the new baby arrives as well. They'll need emotional support as they learn to share the attention of mom or dad. Postpartum support can allow you to share quality time to spend with your other children, without worrying about meals, errands, or other distractions. We can provide support for other family members to share in feeding times if that's your preference. Sleep challenges can develop with other children in the home after a new baby arrives. In addition to postpartum support, Tranquil Sleep solutions offers customized sleep training packages to help young children up to 3 years of age sleep through the night.
---