Postpartum Support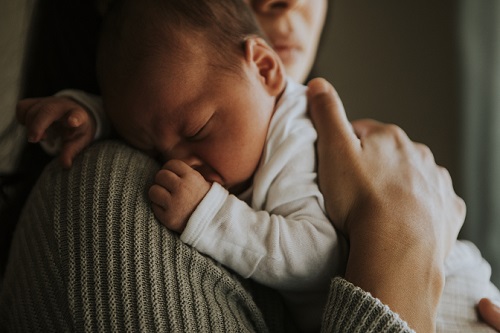 Welcoming a new baby to your family is such a special time. After months of planning, getting the nursery ready, and maybe even preparing a sibling-to-be, bringing your new baby home is finally a reality. It's a time to get to know each other, to settle into new routines, and to nurture the bonds that will have life long benefits. Postpartum support can help you to make the very most of this unique experience. As our professional training continues to expand – postpartum support certification is in progress – Tranquil Sleep Solutions is now pleased to offer in-home  services in the Nanaimo area. These additional certifications allow us to offer a variety of postpartum support services to help you regain your strength and ease into your daily routines at the pace that works for you.
Choose any or all of the offered postpartum support services we offer:
Light Housekeeping Services: A little housekeeping help can provide a sense of relief, knowing that the basic housekeeping is being done. It allows you time to get additional rest, spend time with baby, or other friends and family members who may be stopping by. These services generally include basic tasks like getting the dishes done, making sure the laundry isn't piling up, and that your family routine is able to flow smoothly. $25/hr – minimum 2 hours per scheduled visit
Meal Prep & Errands: We can make meal times a breeze by providing pre-prepared meals for your family to enjoy at the time that works best for you. We provide grocery shopping, based on your preferences, so that you can rest assured that nourishment is available for your family with minimal effort. $25/hr – minimum 2 hours per scheduled visit
Support Feeding Baby: Whether you choose to breastfeed or bottle feed your baby, it can sometimes be challenging to develop your feeding routine. We have specific postpartum training to help mothers work through these challenges. Sometimes breastfeeding can go very smoothly, and what works best is just having some quiet time. Sometimes breastfeeding can have difficulties and mom and baby may need some help learning how to make this adjustment. It's not uncommon to experience some learning curves to find what works best for you. We can help you to learn how to use a breast pump to express milk, to find the best bottle and nipple shape for your baby, and help family members learn how to share in this special time. $25/hr – minimum 2 hours per scheduled visit
Healthy Sleep Habits: Even with the most careful planning, postpartum transitions can be challenging for the entire family. Sleep deprivation is difficult to manage at the best of times, but it can feel completely overwhelming when it's ongoing, coupled by hormonal changes, or postpartum depression. Although most new parents believe they're fully ready to experience parenthood, many find they are unprepared for the exasperation that can happen after a series of sleepless nights. Helping your little one develop healthy sleeping habits* can make a huge difference in how smoothly you and your family make the transition to the routines of a healthy and happy active family life. $25/hr – minimum 2 hours per scheduled visit
*More about Sleep Training: The effects of sleep deprivation should not be minimized, as it impacts the well being of your entire family. The increased frustration and tension of not getting enough sleep can result in mood changes, difficulty with decision making, self doubt, resentment, and strained relationships. Perhaps you have moved beyond the immediate needs of postpartum support, but still need help. From my own parenting experience I can tell you that finding a sleep consultant after the birth of my second child was the best postpartum support I could have asked for. The results had such an impact that I became a sleep consultant myself, allowing me to offer this lifeline of sanity to other struggling parents. It's also why I offer a variety of more indepth sleep packages that will meet the needs of families with older children up to 3 years of age. Learn more about our sleep packages here.